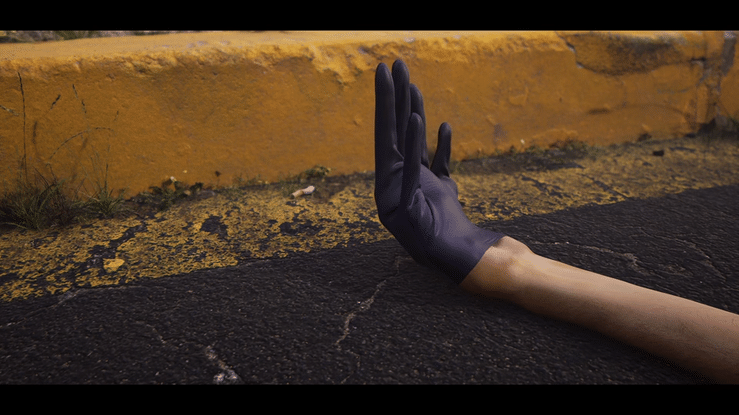 (2020) CGI 4K Simulation
The work is a CGI composition and has been made entirely with real-time simulation software. Papafigos has been developing his research further into gaming technology and made him explore in-depth the ways in which combine the natural world with the projection of digital content (image & sound). Yet, the current situation of the pandemic has a great impact on our daily lives since we are forced to redefine our behaviour as well as habits. His video focuses on the relationship between individuals' and contemporary life, by giving a feeling of social alienation and the way we perceive the notion of public and private.
Jul 18, 2021 #hands #pandemic #touch #city #biennale
Exhibitions:

REVERSO 19TH MEDIA ART BIENNALE WRO 2021, WRO Art Center Widok 7 50-052 WrocławThe Right to Silence? Greece in the USA, John Jay College of Criminal Justice, CUNY, ANYA AND ANDREW SHIVA GALLERY, New York, curated by Sozita Goudouna, 30th Dec 2020 to Jul 2021.